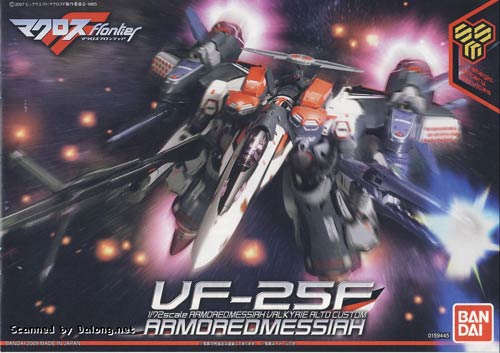 Started translating the Japanese manual of the 1/72 VF-25F Armored Valkyrie of Alto Saotome from Macross Frontier. I like how the armored Valkyrie design evolved with the arrival of the VF-25 Messiah.
In the first Macross series,
the armored GBP-1S
could only be deployed in Battroid mode. If the pilot wanted to switch modes it had to ditch first the armor and in the process lose the protection if offered. But with the VF-25, the pilot could keep the armor on and switch through all three modes (fighter, gerwalk, battroid) without a hitch.
This translation won't be done in one blow, so kindly check back often on this page in order to see the newly translated pages. Also, please read the
disclaimer
before proceeding. And if you see any errors, kindly shoot me an email via the contact form so that we can correct it. For the meaning of the
symbols found in the Bandai model kit
, check
this
past post.
The 1/72 VF-25F Armored Messiah Valkyrie of Alto Saotome is selling for
8000 yen
at
HobbyLink Japan
,
6400 yen
at
Hobby Search
,
$$$
at Amazon 3rd party sellers.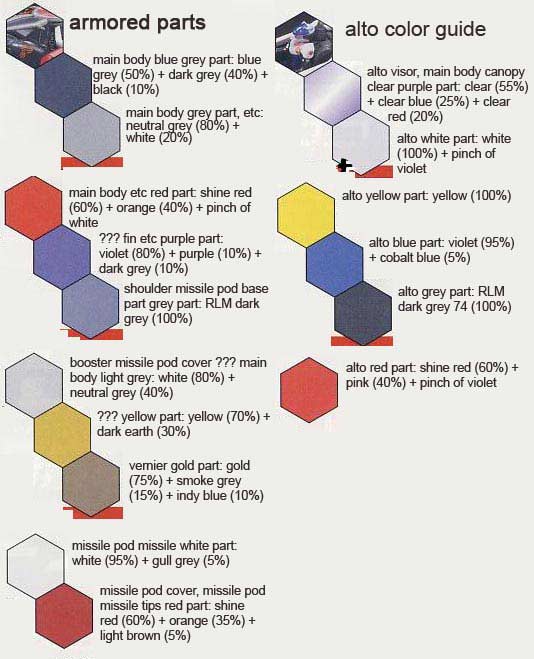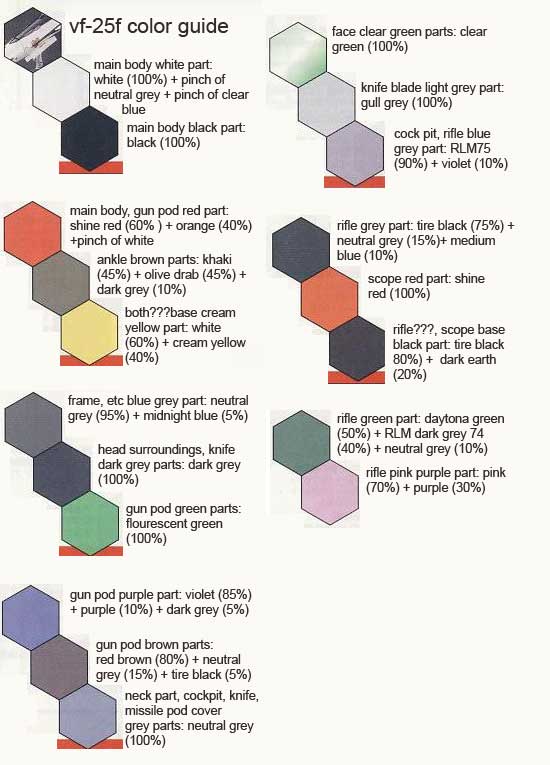 Source of the
VF-25F Armored Messiah manual
is from Dalong's Gunpla Review site.
















Erratum: at step 8<31> it should read fold both wings down