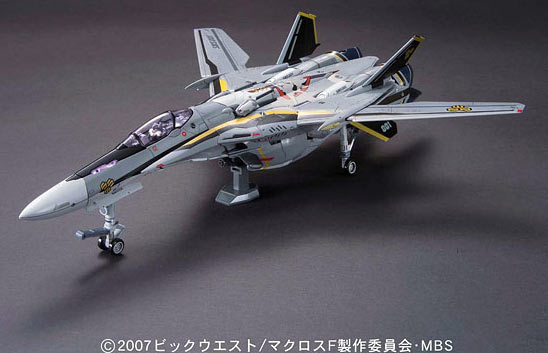 I could never understand why I could never get myself to like the design of the
VF-25S Messiah Valkyrie of Ozma Lee
. Maybe its because the head design and color scheme doesn't appeal to me? I have a feeling it has more to do with the head design.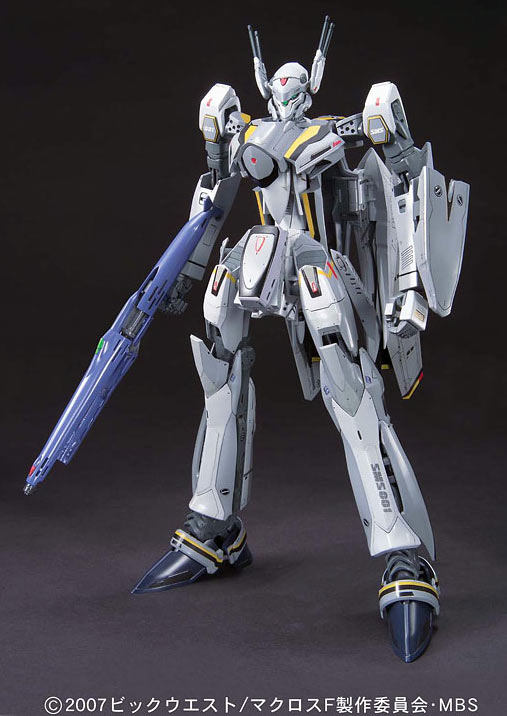 Like the
VF-25F of Alto Saotome
, this particular design pays homage to the original VF-1S of Skull Squadron Leader,
Roy Focker
. It has the 4 cannon's on the head typed VF that is commonly assigned only to squadron leaders. Plus of course the Skull and Crossbones logo, except this time in place of a human skull is a skull of a bull. The color scheme of VF-25S are yellow, black and grey while the original VF-1S of Roy Focker was Yellow, Black and white.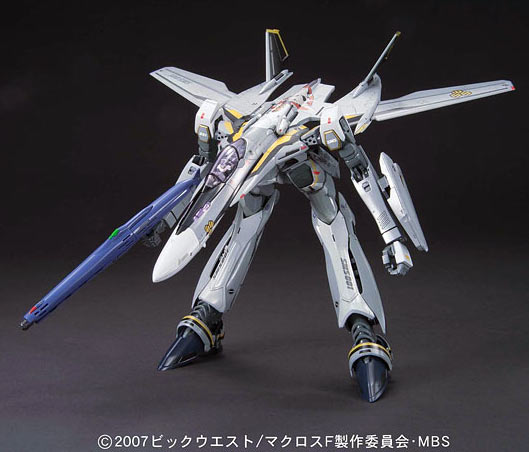 As squadron leader, Ozma usually goes out wearing an armored pack, whereas the regular members of SMS just uses super packs. This particular model is bare but you can buy the super packs separately. Or there is the option of buying the VF-25S with Super Pack or the VF-25S Armored Messiah that Bandai had released.
HWJapan is selling this model kit for
3600 yen
. HLJ is selling it for
4500 yen
while Hobby Search has it for
4275 yen
.
Color Guide was translated to English from the manual posted at
Dalong
. Check out the site for in depth shots of the VF-25S.
Available at these Online Shops:
Related Products