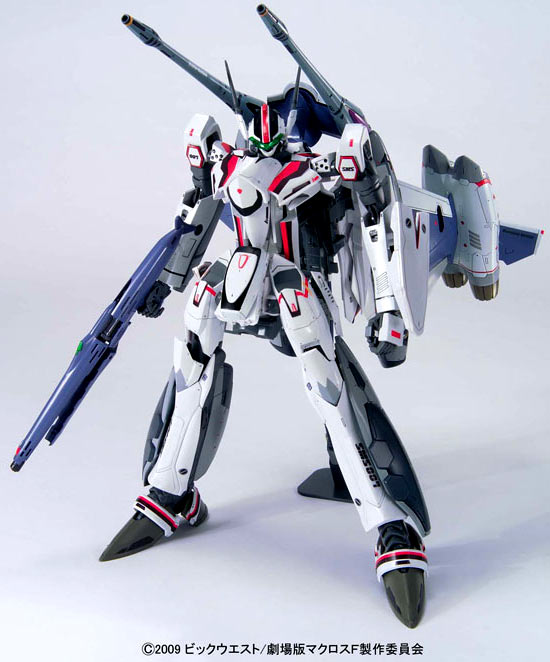 VF-25F Tornado Messiah of Alto Saotome that came out in the Macross Frontier Movie : Itsuwari no Utahime (the false songstress). This was made into a 1/72 model kit by Bandai for their Macross Frontier line of model kits. The great thing about the 1/72 Macross Frontier model kits of Bandai is that it can transform to the 3 mecha modes that the Macross Frontier mecha's are known for. The 3 modes are fighter mode, gerwalk and battloid.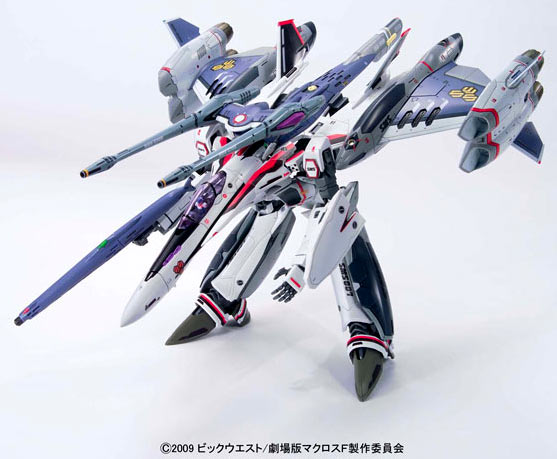 Personally though I'm not too fond of the design of the Tornado Messiah. Its really just the Beam Cannon's that turn me off. What drew me to the Macross franchise (aside from the great story) was the unique mecha designs of series creator Shoji Kawamori that were made realistically to match actual flight physics. So having some awkward looking long-barreled cannon's mounted on the Valkyrie strays from this successful series formula. But then again, that's just me.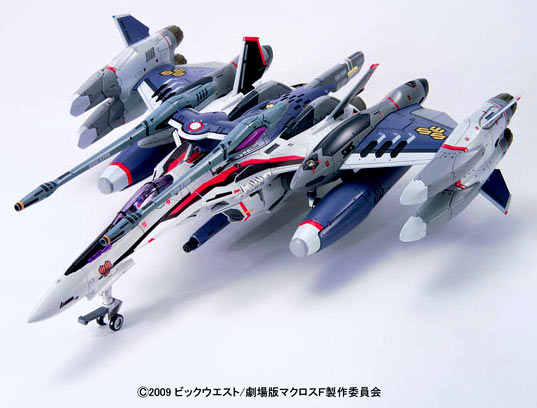 The 1/72 VF-25F Tornado Messiah is selling for
5660 yen
at
Amiami
,
7800 yen
at
HobbyLink Japan
,
6552 yen
at
Hobby Search
Available at these Online Shops:
Related Products
Construction Manual and Color Guide for the 1/72 VF-25F Tornado Messiah Valkyries was translated to English from the manual posted at
Dalong's gunpla review site
. For the meaning of the symbols found in the construction manual, kindly refer to this older
post
.

















Erratum: Step 8<13> should read: refer to step 3<1>, adjust the "elbow" position then install