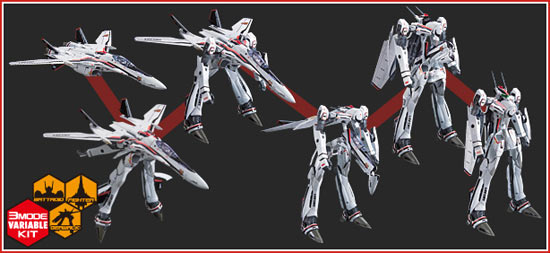 Macross will always be my most favorite anime because that's what started it all for me. Like if
Shoji Kawamori
knocked on my door today and told me to watch nothing but Macross from this day forth, I'd do it! Haha, ok kidding aside I'd do it if he promised to make Macross anime's every year... hahaha, ok serious this time.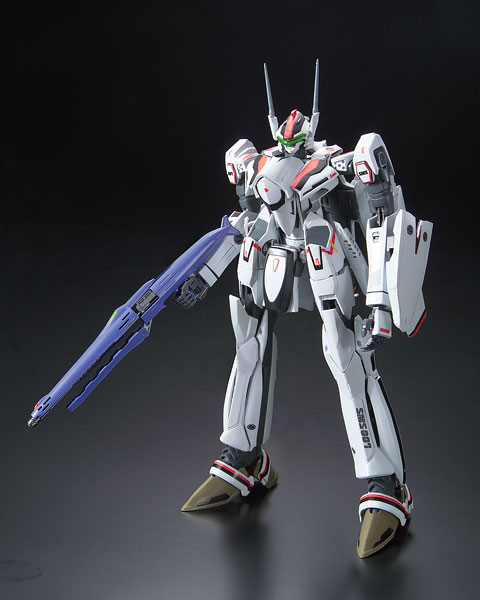 The original Macross SDF series was my first "grown up" anime and was truly something that gave me good memories as a child, so even though I see myself drifting and enjoying other mecha anime's, Macross will always be what I call Home. Last night I did go "home" by watching again the last episode of Macross Frontier, which was what also triggered me to write this color guide for Alto Saotome's VF-25F Messiah.
In the original Macross SDF-1, Hikaru Ichijo, the protagonist flew the
VF-1J
with the distinct 2 opposite cannons on the head, while in the Macross DYRL he flew the
VF-1S
with the red, black and white paint scheme. In Macross Frontier the production guys paid homage to him by designing the VF-25F of Alto Saotome with the same color scheme and 2 cannon head design. I myself paid homage to Macross by
applying the color scheme of Hikaru Ichijo's VF-1S
to this site during the re-design.
As part of the merchandising for the series, Bandai released a
1/72 VF-25F Messiah Valkyrie of Alto Saotome
. Aside from the base variant, they also made one with super packs included as well as an armored variant with nuclear missiles.
The 1/72 VF-25F Messiah of Alto Saotome sells for
4,500 yen
at Hobby Link Japan,
3600 yen
at HWJapan ad
4275 yen
at Hobby Search.
Color Guide was translated from the manual posted at
Dalong
.
Available at these Online Shops:
Related Products