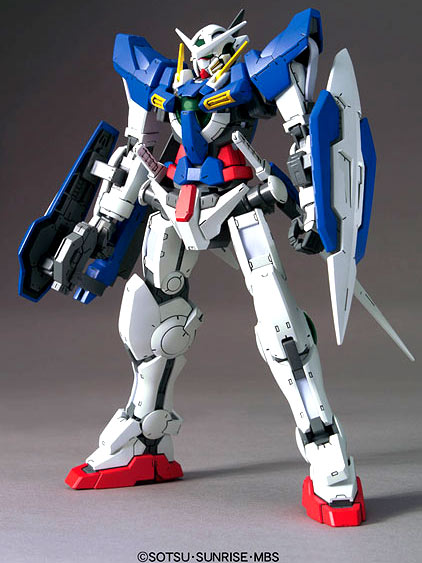 Was looking for the translated manual of the non-grade 1/100 GN-001 Gundam Exia and couldn't find it. I don't remember translating the manual either so it was most likely not translated. I suddenly was interested in the non-grade 1/100 Gundam Exia after building the
1/60 GN-001 Gundam Exia
last week. Was never really into close-combat type Gundams but after seeing how the producers of the show designed Gundam Exia to fight I was finally impressed by the premise of a melee type mobile suit.
After the 1/100 GN-001 Gundam Exia, there was a lot more Gundam Exia model kit versions made by Bandai. A sample of which are the
MG GN-001 Gundam Exia Ignition mode
,
MG GN-001 Gundam Exia
,
1/60 GN-001 Gundam Exia
,
1/100 Gundam Avalance Exia
.
The Non-grade 1/100 GN-001 Gundam Exia is selling for
1687 yen
at
Amiami
,
2300 yen
at
HobbyLink Japan
,
1840 yen
at
Hobby Search
Available at these Online Shops:
Related Products
Construction Manual and Color Guide for the 1/100 NG Gundam Exia was translated to English from the Japanese Manual posted at
Dalong's Gunpla Review site
. Detailed review of this model kit can also be found at Dalong's Site,
here
.