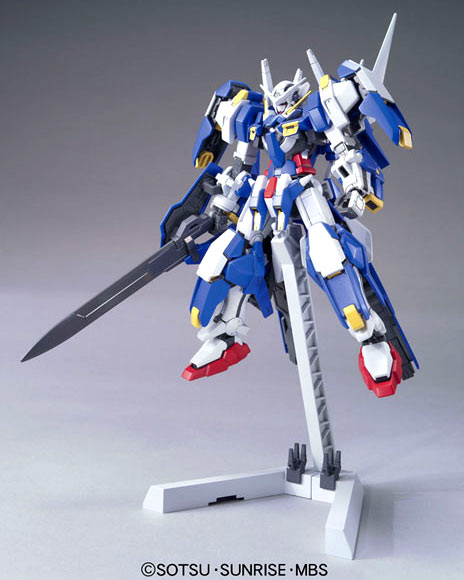 Setsuna F. Seie's Gundam Exia equipped and configured as Gundam Exia Avalanche. There is an added Dash unit to this model kit that makes it unique from the typical
Gundam Exia Avalanche
. Although in the box of the model kit the Exia is spelled with an apostrophe at the end, wonder what's that all about?, shouldn't it be a "-" instead?
For me, the Avalanche redesign of the Exia is a welcome addition to the Gundam Exia line. Despite it not being seen in the anime but only in one of the side stories of Gundam 00. Still, I prefer the 1/100 scale over the 1/144 *snicker*
The HG GN-001/hs-A010 Gundam Avalanche Exia (Dash) is selling for
1450 yen
at
Amiami
,
2000 yen
at
HobbyLink Japan
,
1400 yen
at
HWJapan
.
Available at these Online Shops:
Related Products
Construction Manual and Color Guide
was translated to English from the Japanese manual posted at
Dalong's Gunpla review site
.