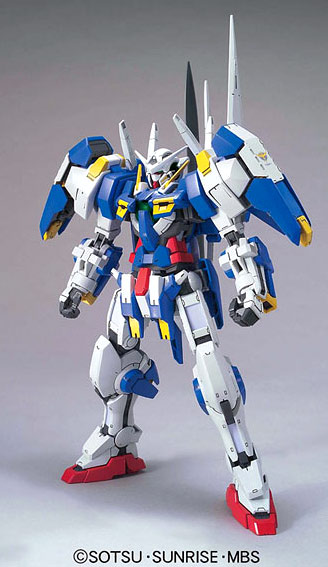 Gundam Avalanche Exia
from the
Gundam 00V
side story. This wasn't really seen in any of the episodes. I can't really say either what the history of this unit is because I haven't read the sidestory. Nice design though.
Manual was translated to English from the Japanes manual posted at
Dalong
.
When translating this I thought it would be quick because of the few pages, turns out that the pages are few but the content is densely packed... hehehe. So I had to accomodate this by saving it in a larger file size. I usually like to keep the file size within the 100Kb range so that it won't take up as much server space. Another reason is because it puts a strain on the server, having to have to serve large files to a browser.
Available at these Online Shops:
Related Products
Color Guide can be found
here
.
The Gundam Avalanche Exia is selling for
2240 yen
at HWJapan,
3200 yen
at Hobby Link Japan,
3200 yen
at Hobby Search,
2347 yen
at Amiami. Over at Amazon a 3rd party supplier is selling it for
$$$$