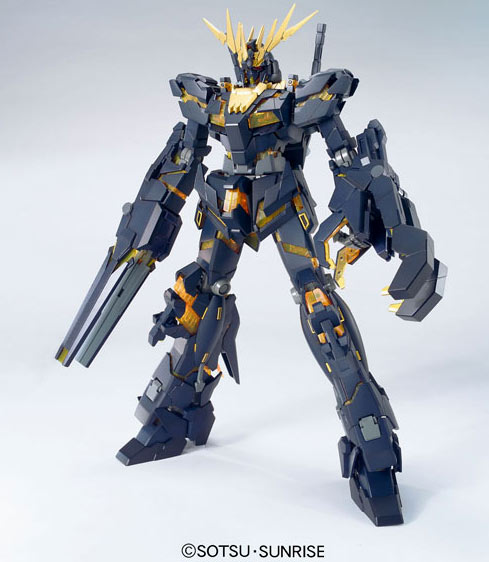 From the currently showing Gundam UC OVA comes the
1/100 Master Grade
RX-02 Unicorn Gundam 02 Banshee of Marida Cruz. People familiar with the last episode of Gundam UC will have it blotted in their retinas the image of the Banshee coming down on Banagher's Gundam Unicorn as it was the cliffhanger clip of that episode.
Bandai
released this model kit this month. Prior to that they already released a 1/144 High Grade model kit of the Unicorn Gundam Banshee in
Destroy
and
Unicorn Mode
.
The MG RX-02 Unicorn Gundam 02 Banshee is selling for
$
at Amazon,
3990 yen
at
Amiami
,
4400 yen
at
HobbyLink Japan
,
4675 yen
at
Hobby Search
Available at these Online Shops:
Related Products
Construction Manual and Color Guide
was translated to English from the Japanese manual posted at
Dalong's Gunpla & Model Kit Review site
. For the meaning of the symbols found in the model kit's manual, kindly refer to this older
post
.