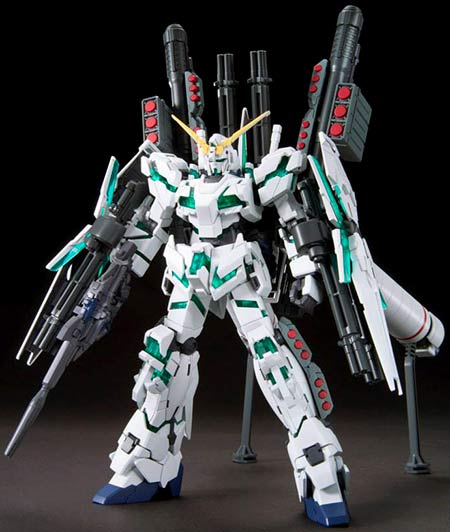 Released last month by
Bandai
from the Gundam Unicorn OVA is the Full Armor Unicorn Gundam in Destroy Mode as a
1/144 High Grade model kit
. If you are looking for something bigger,
a Master Grade version
of this was released a couple of years back (2012). Wow 2012?!, has it been that long already?, Sheesh, time sure does fly.
The 1/144 Full Armor Unicorn Gundam (Destroy Mode) is selling for
$
at Amazon,
2390 yen
at
Amiami
,
2560 yen
at
HobbyLink Japan
Available at these Online Shops:
Related Products
Construction Manual & Color Guide
was translated to English from the Japanese manual posted at
Dalong's Gunpla & Model Kit Review site.