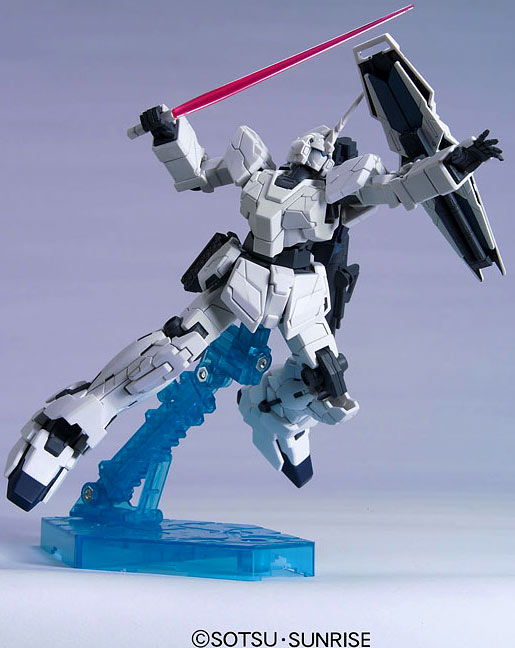 Banagher Link's RX-0 Unicorn Gundam from the Gundam Unicorn OVA. This time released as a High Grade model kit by Bandai in "Unicorn Mode" This is the default mode of the Gundam Unicorn. Once certain parameters are met the Gundam Unicorn transforms to Destroy Mode where it expands to an even bigger version of itself.
Bandai of course made a
High Grade version of the Gundam Unicorn in Destroy Mode
. I'm wondering now, why Bandai wasn't able to configure the High Grade version of the Gundam Unicorn to transition to
Destroy Mode like it can in the Master Grade version
. Must be because of the cost factor involved, but that's just me thinking *snicker*
The 1/144 HGUC RX-0 Unicorn Gundam [Unicorn Mode] is selling for
1100 yen
at
Amiami
,
1050 yen
at
HobbyLink Japan
,
1200 yen
at
Hobby Search
.
Available at these Online Shops:
Related Products
Construction Manual and Color Guide was translated to English from the Japanese Manual posted at
Dalong's Gunpla Review site
.