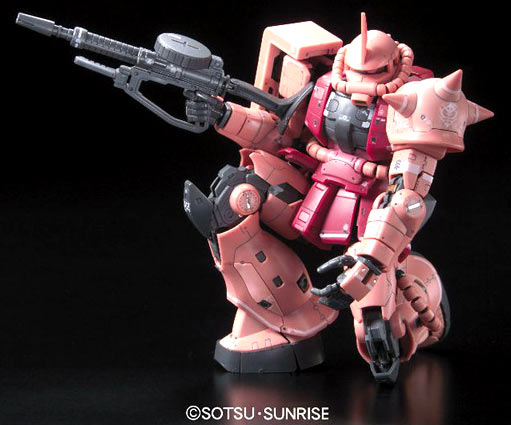 Released this month is the iconic MS-06S Zaku II of Char Aznable as a 1/144 Real Grade model kit. This makes it the second model kit released under the Real Grade line of Bandai. Prior to this was the release of the first ever
Real Grade kit, the RX-78-2 Gundam
.
Real Grade kits
was announced this year in conjunction with the 30th Anniversary of Gundam Plastic model kits. They are different from the regular 1/144 High Grade kits in terms of having more detail and flexibility. Add to that are the realistic decals that come with the kit that are characteristic of the Real Grade line.
With the release of the Zaku II the question that boggles my mind right now is "what could be the next mobile suit to be rendered as a Real Grade kit?" A green Zaku II perhaps?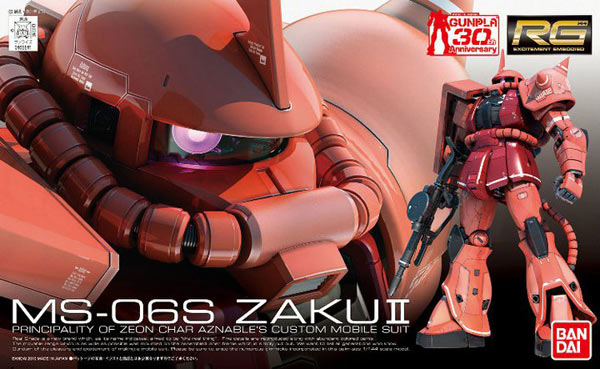 The 1/144 Real Grade MS-06S Zaku II of Char Aznable is selling for
2075 yen
at
Amiami
,
2500 yen
at
HobbyLink Japan
,
2000 yen
at
Hobby Search
Construction Manual and Color Guide for the RG MS-06S Zaku II was translated to English from the Japanese manual scanned at
Dalong's Gunpla review site
.











Available at these Online Shops:
Related Products