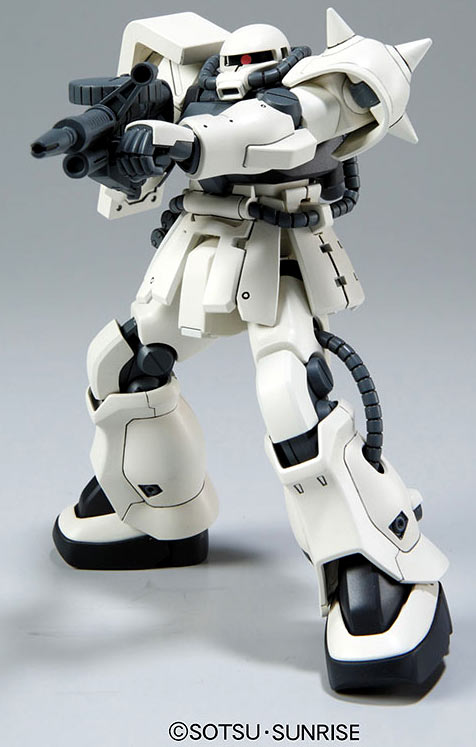 High Grade variant of the MS-06F-2 Zaku II F2 (E.F.S.F) from Gundam 0083 Stardust Memory. There's also a
Master Grade variant
of this whose scale I actually prefer even more.
Really though, I think its one of those things I have to experience before passing judgement. Which is; that a High Grade kit is not worth buying because of its size. I actually got close once to builing a High Grade kit, with the
HG Hi-Nu Gundam
, but I never was able to receive it from the post office.
So there you have it, I really have no credibility whatsoever in saying that an MG is better than an HG, because I never built one. *snicker*... I have in the past however admitted that I like the color scheme of this Zaku variant.
The HGUC MS-06F-2 Zaku II F2 (E.F.S.F) is selling for
1100 yen
at
Amiami
,
1050 yen
at
HobbyLink Japan
,
1095 yen
at
HWJapan
Available at these Online Shops:
Related Products
Construction Manual and Color Guide for the HGUC MS-06F-2 Zaku II F2 (E.F.S.F) was translated to English from the Japanese manual posted at
Dalong's Gunpla Review site
. Comprehensive review can also be found at Dalong's Gunpla review
site
.