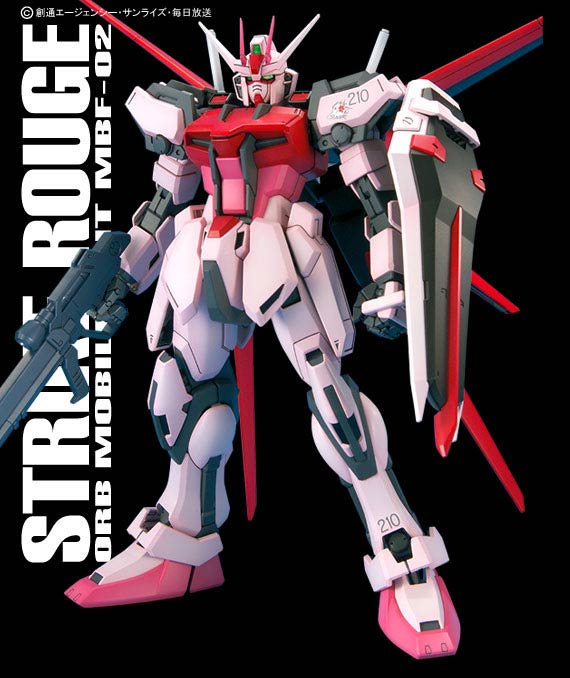 MBF-02 Strike Rouge
of Cagalli Yula Athha from Gundam Seed anime series. It made a brief appearance in the latter part of Gundam Seed and in Gundam Seed Destiny. The Strike Rouge fought alongside Kira Yamato and Athrun Zala as part of the Lacus Clyne faction of Gundam Seed.
The Strike Rouge is an almost exact copy of Kira Yamato's Strike Gundam because it is made from its spare parts. The MBF-02 Strike Rouge is equipped with the Aile Strike Pack in the anime series whenever it went into combat. Like the Strike Gundam, it can be equipped with different Strike Packs depending on the combat requirements of the situation.
Color Guide of the MG Strike Rouge was translated to English from the Japanese color guide posted at
Hobby Search
.
The Master Grade MBF-02 Strike Rouge is selling for
2935 yen
at Amiami,
4000 yen
at HobbyLink Japan,
3200 yen
at Hobby Search,
$$$$
at Amazon 3rd party sellers.
Available at these Online Shops:
Related Products