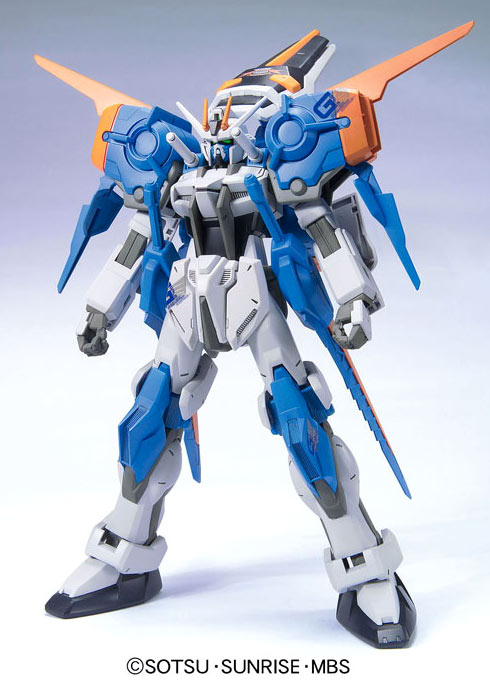 Meleeeee!!!, that's what its all about. I can't seem to understand why, but whenever I see the Gale Strike Gundam the intro of Beastie Boy's
Sabotage
pops into my head. Based off the Strike Gundam of Kira Yamato from the Gundam Seed anime series, this variant is operated by the Librarian Group and piloted by ND HE... yep, darn weird name for a pilot. This mobile suit can be seen in the Mobile Suit Gundam SEED VS Astray set of stories.
Unique to this mobile suit is the Shield Striker backpack. This can be swapped with the backpack of the Hail Buster Gundam, also operated by the Librarian group. According to the literature found in the manual, this Mobile Suit is a melee and close combat operator, hence its choice of weapons: armor schneider and beam saber. It is also equipped with a Beam Rifle.
The Non Grade 1/100 LG-GAT-X105 Gale Strike Gundam is selling for
1832 yen
at
Amiami
,
2500 yen
at
Hobby Link Japan
,
1750 yen
at
HWJapan
.
Available at these Online Shops:
Related Products
Construction Manual and Color Guide for the 1/100 Gale Strike Gundam was translated to English from the manual posted at
Dalong
.