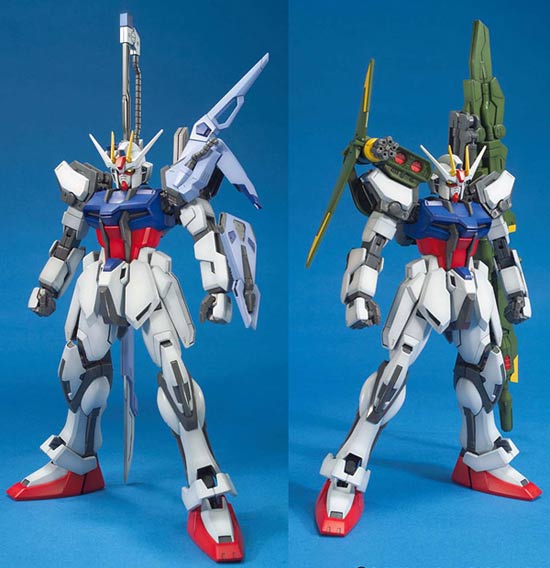 Master Grade version of Kira Yamato's GAT-105 Strike Gundam with Launcher Strike and Sword Strike packs from the Gundam Seed anime series. At first glance of the box my first thoughts were, Whoa! 2 Gundams in 1 kit. Then of course reality set in and I realized that its just the Strike Gundam included in the kit with two striker packs included.
The Sword Striker pack is used by the Strike Gundam when it intends to do short range melee type of combats. While the Launcher Striker pack is more for ranged battles. If you want the traditional Strike Gundam, you can try buying the
MG Aile Strike Gundam version
.
The Master Grade GAT-105 Launcher/Sword Strike Gundam is selling for
3669 yen
at
Amiami
,
5000 yen
at
Hobby Link Japan
,
3500 yen
at
HWJapan
,
$$$$
at Amazon 3rd party sellers.
Available at these Online Shops:
Related Products
Color Guide and Construction Manual was translated to English from the Japanese manual posted at
Dalong
. For the
meaning of the symbols found in the construction manual
, you can check out this older post,
here
.