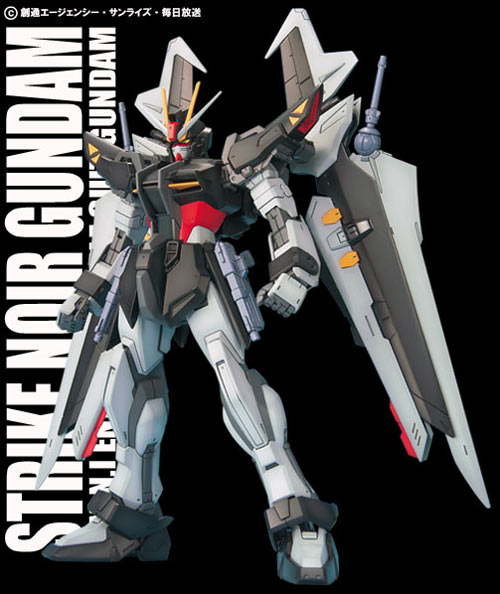 Sven Cal Bayan's
GAT-X105E Strike Noir Gundam
from the
Mobile Suit Gundam SEED C.E. 73: Stargazer
short. Sven flew the Strike Noir as a member of the super secret Phantom Pain unit of the Earth Forces.
The story of Stargazer takes place in the same universe as Gundam Seed Destiny during the time when "something" big was dropped into the planet. Yeah, I'm not going to spoil it for you... hehehe. The Strike Noir is considered a variant of the
Strike Gundam
flown by Gundam Seed protagonist, Kira Yamato.
Available at these Online Shops:
Related Products
Translated Color Guide for the GATX-105E Strike Noir Gundam can be found
here
. The Manual of the Strike Noir Gundam was translated to English from the Japanese manual posted at
Dalong
.
The Master Grade GATX-105E Strike Noir Gundam selling price is
4275 yen
at
Hobby Search
.
3150 yen
at
HWJapan
,
4500 yen
at
HLJ