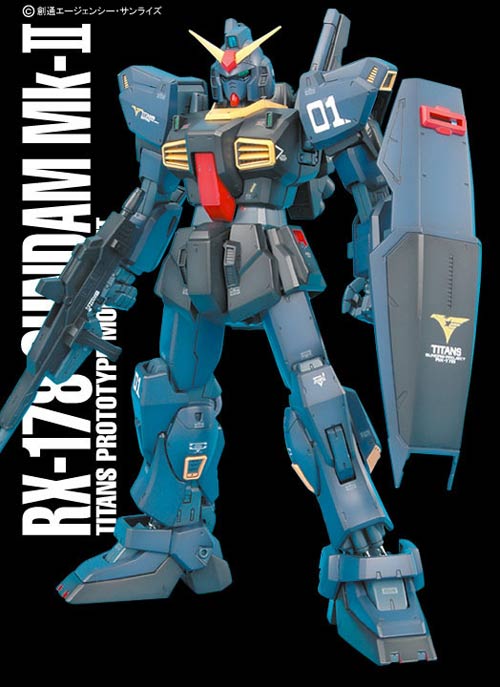 The Gundam Mk II was made famous in the second anime series of the Gundam Franchise, Zeta Gundam. At the beginning of the series AEUG was interested in obtaining it after they learned it was being developed in one of the space colonies by the Titans paramilitary organization. With the reluctant help of NewType Kamille Bidan they were able to obtain more than one Gundam Mk II's during their raid. His help and skill level also ensured his place as the pilot of the Gundam Mk II.
Manual was translated to English from the Japanese manual posted at
Dalong
. Color Guide for the MG RX-178 Gundam Mk II Titans version can be found
here
.
Available at these Online Shops:
Related Products
The MG RX-178 Gundam Mark II Titans color ver 2.0 costs
2800 yen
at
Hobby Link Japan
,
2450 yen
at
HWJapan
,
2568 yen
at
Amiami
.