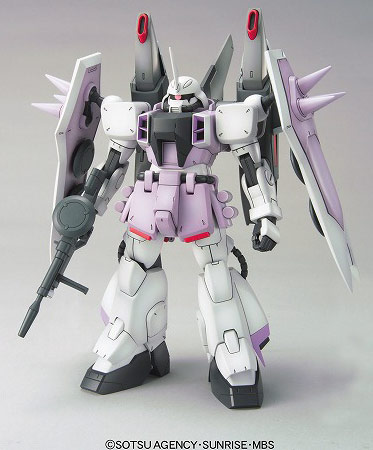 Rey Za Burrel's
mobile suit as part of the mobile suit crew of the Minerva was the ZGMF-1001/M Blaze Zaku Phantom. This was originally together with
Shinn Asuka in the Force Impulse Gundam
and
Lunamaria Hawke in the Zaku Gunner Warrior
before being joined by Athrun Zala with the
Saviour Gundam
.
The Blaze Zaku is said to be a high performance variant of the cannon fodder Zaku. Aside from that it has the missile pod launcher mounted on its back as an add-on weapons pack. This configuration reminds me so much of the
super packs used in the Macross VF's
, what with the micro missile and thruster pack.
Color Guide was translated to English from the manual posted at Hobby Search.
Available at these Online Shops:
Related Products
The ZGMF-1001/M Blaze Zaku Phantom of Rey Za Burrel is selling for
1907 yen
at
Amiami
,
2080 yen
at
Hobby Search
,
2600 yen
at
Hobby Link Japan
and
$$$$
in Amazon 3rd party sellers.