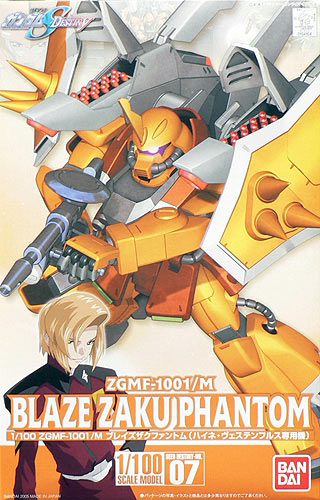 The Custom Blaze Zaku Phantom of Heine Westenfluss from the Gundam Seed Destiny series. He was a late addition to the crew of the Minerva but was treated as a senior by the rest of the mobile suit crew consisting of Athrun Zala, Shinn Asuka, Rey Za Burrel and Lunamaria Hawk owing to his experience as a mobile suit pilot during the first war. Sadly though he didn't last very long in the Gundam Seed Destiny series, which I considered a bummer, because he looked like a great character owing to his laid-back demeanor. Ok, ok, its also because his Zaku looked cool in his orange color scheme... hehehe
Color Guide was taken from the manual posted at Hobby Search. I can't understand though, when it comes to the red part, why the manual states a mixture of 30% white then a pinch of white? Well the manual posted at Hobby search is quite small, but I think I was reading it correctly... oh well.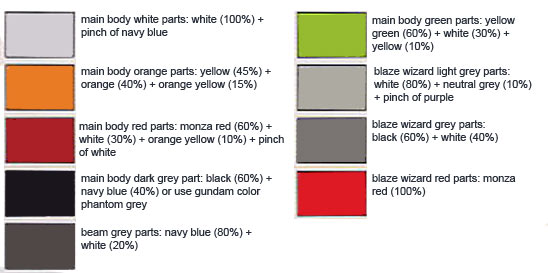 The ZGMF-1001/M Blaze Zaku Phantom is selling for
1819 yen
at
HWJapan
,
2600 yen
at
Hobby Search
,
2600 yen
at
Hobby Link Japan
and
$$$$
at Amazon 3rd party sellers.