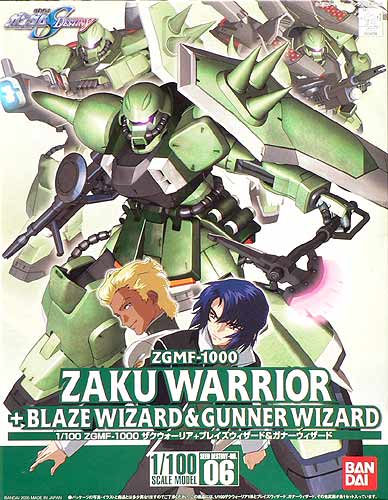 The main mobile suit of ZAFT in the Gundam Seed Destiny series, the ZGMF-1000 Zaku Warrior. Notable pilots of the Zaku Warrior are Dearka Elsman and Athrun Zala, with the latter only piloting it reluctantly. In the episode of Gundam Seed Destiny wherein Junius 7 was dropped into earth , Athrun Zala rode the Zaku Warrior as a civilian in order to assist the ZAFT forces investigating the incident. There they were pounced on by ZAFT forces loyal to Patrick Zala who were responsible for the dropping of Junius 7 in the planet. Dearka, Athrun and Yzak Joule once again fought together as a team to fend off the attackers.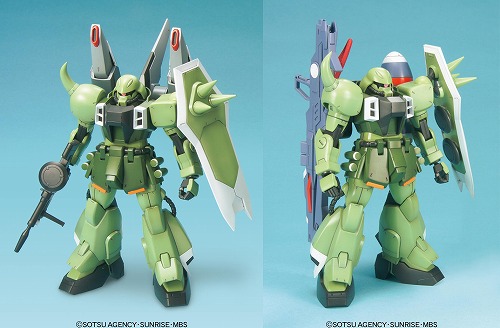 The ZGMF-1000 Zaku Warrior is selling for
$$$$
at Amazon,
2100 yen
at
HWJapan
,
3000 yen
at
Hobby Link Japan
,
3000 yen
at
Hobby Search
,
2201 yen
at
Amiami
. I guess you could say that this is a 3-in-1 type of model kit because aside from the ZGMF-1000 Zaku Warrior you get the Wizard packs for the Gunner and Blaze.
Color Guide was taken from the manual posted at Hobby Search.
Available at these Online Shops:
Related Products