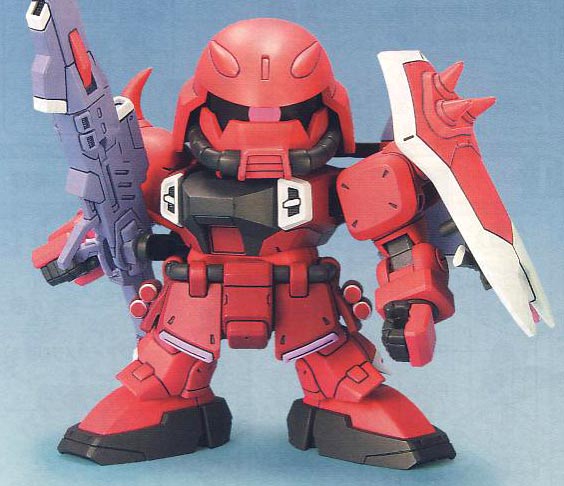 Released in 2005 by
Bandai
was the
Super Deformed
version of the Gunner Zaku Warrior of Lunamaria Hawke from the
Gundam Seed Destiny
anime series. Lunamaria Hawke was part of the Mobile Suit crew of the ZAFT ship Minerva. Her mobile suit is painted in the reddish pink hue that is synonymous with Lunamaria Hawke's style style. In the anime, the Gunner Zaku Warrior of Lunamaria Hawke usually serves as close-in-support protection of the Minerva from hostile attackers.
The SD Gunner Zaku Warrior (Lunamaria Hawke) is selling for
$
at Amazon,
480 yen
at
HobbyLink Japan
,
510 yen
at
Hobby Search
Available at these Online Shops:
Related Products
Construction Manual & Color Guide
was translated to English from the Japanese manual posted at
Dalong's Gunpla & Model Kit Review site
.