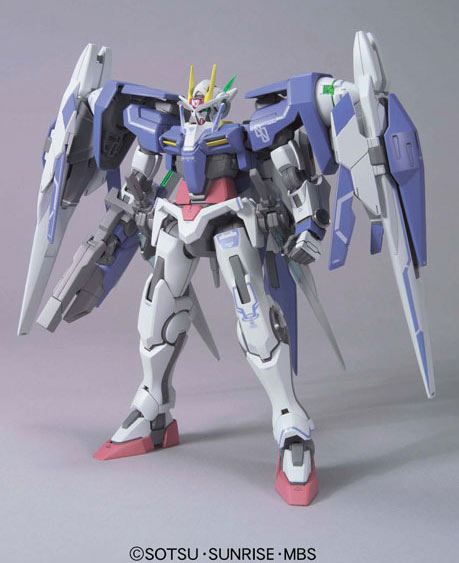 Construction manual for the
1/100 00 Raiser Designer Color Version
of Setsuna F. Seie from Gundam 00 Second season. The 00 Raiser (pronounced Double O Raiser) is a combination of the GN-0000 00 Gundam piloted by Setsuna and the GNR-010 O Raiser piloted by Saji Crossroad. Aside from being a weapons platform, the purpose of the GNR-010 O Raiser is to regulate and maximize the power of the twin GN drives mounted on the shoulders of the 00 Gundam.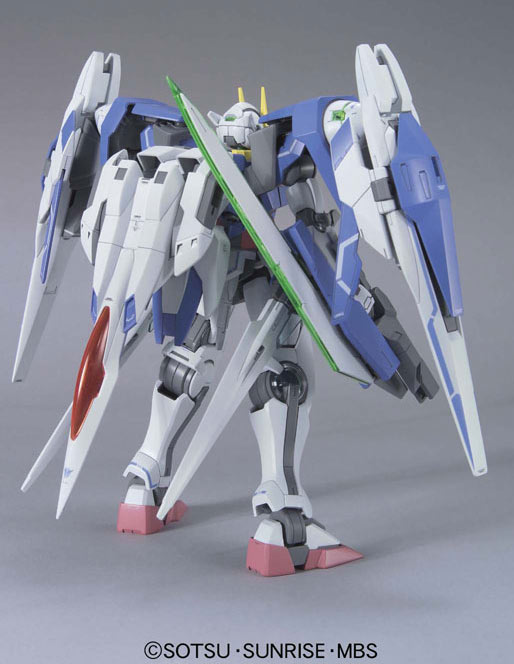 This version of the model kit is called Designers Version because it has the original color scheme intended by the Designer for the 00 Raiser. I guess once it went through the production team, the color scheme was changed to simplify the design so as to make rendering of the anime easier... but that's just what I think... hehehe
Available at these Online Shops:
Related Products
Translated Color Guide for the 1/100 00 Raiser can be found
here
. Construction Manual was translated to English from the Japanese manual posted at
Dalong
.
The 00 Raiser Designer ver selling price at
HLJ
is
5000 yen
. At
HWJapan
it goes for
3500 yen
. At
Hobby Search
the selling price is
5000 yen
. Over at
Amiami
the designer's color ver is selling for
3660 yen
.
How to Assemble the LED Light Unit: