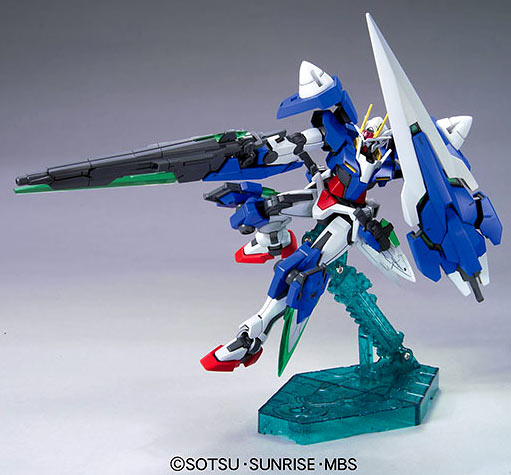 Setsuna F Seie's 00 Gundam Seven Sword/G variant from Season 2 of Gundam 00. This 1/144 High Grade rendition is equipped with the GN Sword II Blaster, 2 GN Beam Sabers, GN Buster Sword II, 2 GN Katar, GN Sword II Long and GN Sword II Short.
Correct me if I'm wrong but that looks like 8 swords to me *snicker*... but yeah I might have a miss there somewhere.
Construction Manual and Color Guide for the HG 00 Gundam Seven Sword/G was translated to English from the manual posted at
Dalong
.
Available at these Online Shops:
Related Products
The is selling for
1170 yen
at
Amiami
,
1600 yen
at
Hobby Link Japan
,
1120 yen
at
HWJapan
.