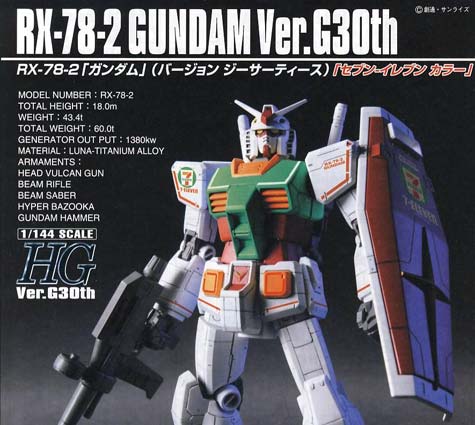 During Gundam's 30th anniversary, there was a tie up of the Gundam franchise with the 7-11 store franchise and one of the things that came out of that was a limited edition HG RX-78-2 Gundam in 7-11 Colors. Below is the translated color guide for the 7-11 Gundam.
Available at these Online Shops:
Related Products
Scans of the color guide were taken from
Dalong
.