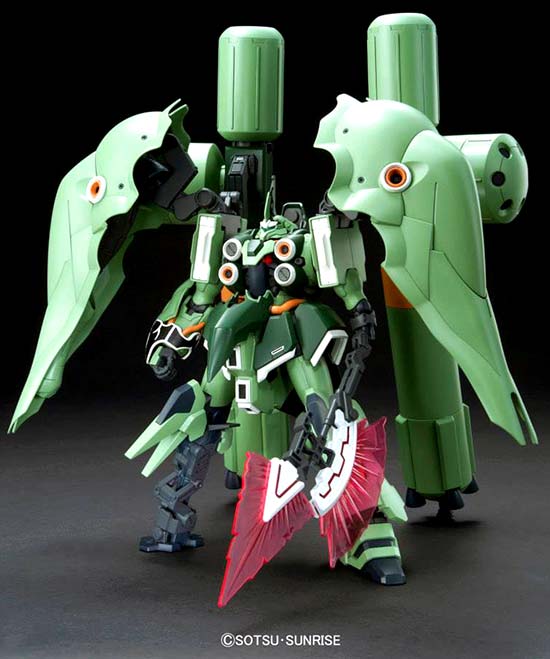 Been looking forward to this release last month by
Bandai
of the
1/144 High Grade
version of the Kshatriya Repaired. In the Gundam UC OVA's the Kshatriya was badly beaten by the Gundam Unicorn. Marida Cruz and the Kshatriya were therefore captured by the Earth Federation forces. The Kshatriya was "repaired" by the Earth Federation forces, lacking the original parts, it ended up looking like a
Frankenstein
mishmash of mobile suit parts. Of course I still prefer the
original version of the Kshatriya
, such a glorious beast of a mobile suit. Really looking forward to watch the latest installment of the Gundam UC OVA.
The 1/144 High Grade Kshatriya Repaired is selling for
$
at Amazon,
4850 yen
at
Amiami
,
5200 yen
at
HobbyLink Japan
Available at these Online Shops:
Related Products
Construction Manual & Color Guide
for the 1/144 Kshatriya Repaired was translated to English from the Japanese manual posted at
Dalong's Gunpla & Model Kit Review site
. For the meaning of the symbols found in the model kit's manual, kindly refer to this
older post
.