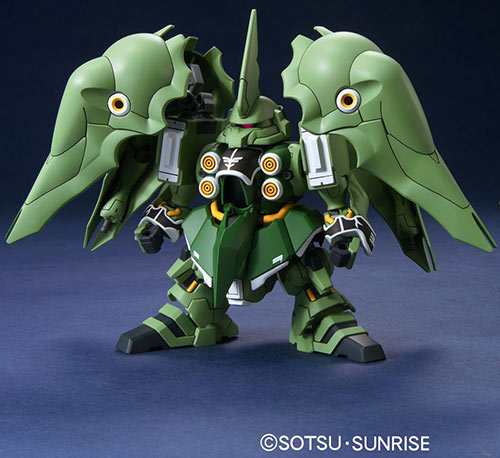 Released in 2011 by
Bandai
was the
Super Deformed
version of Marida Cruz's Kshatriya from the Gundam Unicorn OVA. Aside from the Kshatriya, this kit also comes with a small Loto mobile suit as a side-dish *snicker*
The Kshatriya is one of my most favorite mobile suit designs from the Gundam UC universe. I wish Bandai would make it into a Master Grade kit already, but owing to its size, it would most likely be in the market of near
Perfect Grade
kit prices. I can't help but think also that the 4 wing binders would probably have a hard time standing in place if it were a Master Grade kit because of its size and weight. Something on the effect of ratcheted joints would (like the ones found in the VF-1's of Yamato Toys) probably overcome that scenario. Easier said than done however.
The SD Kshatriya is selling for
$
at Amazon,
800 yen
at
HobbyLink Japan,
850 yen
at
Hobby Search
Available at these Online Shops:
Related Products
Construction Manual & Color Guide
was translated to English from the Japanese manual posted at
Dalong's Gunpla & Model Kit Review site
.