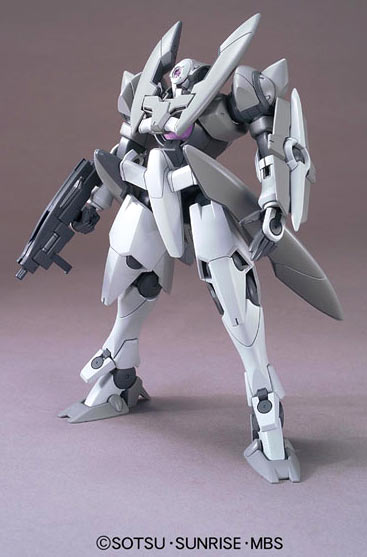 The first GN powered mobile suit using a pseudo GN drive by the earth governments that were subjected to the intervention of Celestial Being. This also became the basis for the succeeding mobile suits of the United Earth government that came out of merging the different governments. Unlike the true GN drives used by Celestial Being, the pseudo drive's power does not last very long.
This High Grade model kit was released in 2008 by Bandai. Earlier last year Bandai also released a
1/100 Master Grade GN-X kit
of this awesome mecha design.
The High Grade 1/144 GN-X from Gundam 00 is selling for
$$$
at Amazon,
879 yen
at
Amiami
,
960 yen
at
HobbyLink Japan
,
1020 yen
at
Hobby Search
Available at these Online Shops:
Related Products
Color Guide & Construction Manual for the High Grade 1/144 GN-Xwas translated to English from the Japanese manual posted at
Dalong's Gunpla Review site
.