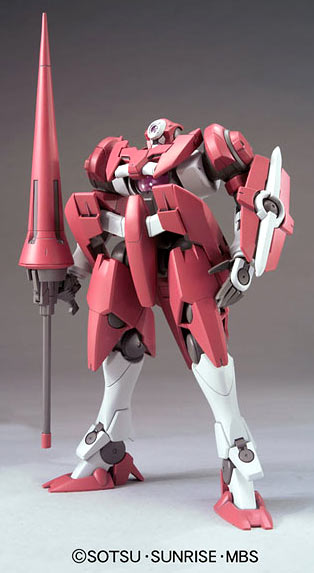 GN-X III used by A-Laws in Gundam 00 Season 2. This unit evolved from the original 30
GN-X's
seen in Season 1 of Gundam 00. The GN-X was the first GN drive powered unit received by the governments of the world from a private organization to use to thwart Celestial Being.
Available at these Online Shops:
Related Products
Outwardly the GN-X III still resembles the original GN-X but for me it looks more streamlined and simplified. Also present in the GN-X III is the presence of a GN Lance aside from its regular components of a GN Rifle and a GN Saber
The HG GN-X III is selling for
$$$$
at Amazon,
879 yen
at
Amiami
,
1200 yen
at
Hobby Link Japan
,
840 yen
at
HWJapan
.
Color Guide and Construction Manual were translated to English from the original Japanese manual posted at
Dalong
.