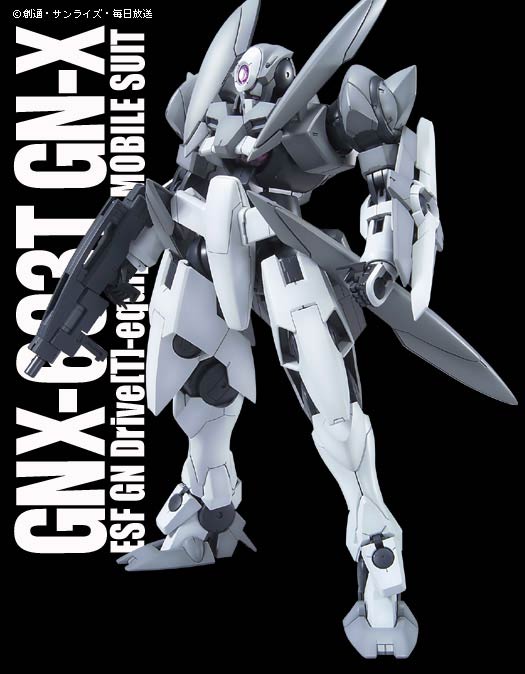 Translated English Construction Manual of the
Master Grade GNX-603T GN-X "jinx"
from the Gundam 00 Season 1 anime series. There were about 30 units of this given to the 3 different earth federation forces by Alejandro Corner in order to help them battle the Gundam Thrones and the Gundams of Celestial Being. 29 Jinx's were able to fight with the Gundams while one unit had its GN drive stripped off by Billy Katagiri in order to
modify the Flag fighter
of Graham Aker to be powered by it. Because "Hotshot" over there deemed that the only honorable way to beat a Gundam was with a Flag Fighter *snicker*
Available at these Online Shops:
Related Products
Manual was translated to English from the Japanese manual posted at
Dalong
. Translated Color Guide for the GN-X can be found
here
. For the meaning of the symbols found in the kit, check out this
past post
.