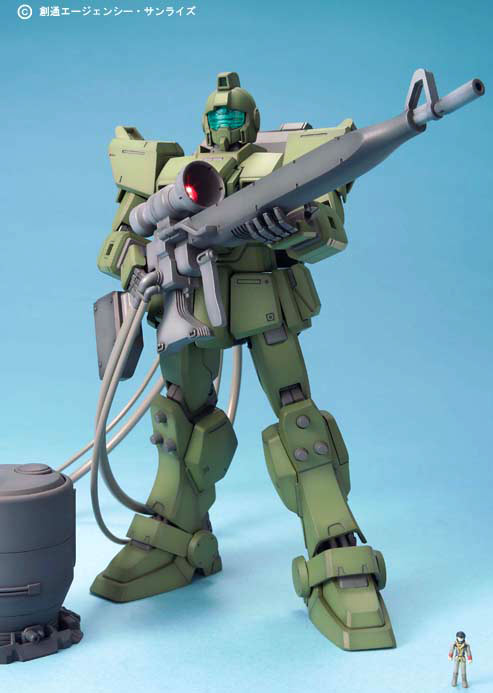 The
RGM-79[G] GM Sniper
from Gundam: 08th MS Team. If memory serves me correctly, this Mobile Suit appeared in the latter part of the OVA during the final remaining battles between the Federation forces and Zeon on earth.
Quite a unique design really with external power source for the sniper rifle. Might be murder in deployment though, considering the amount of equipment it has to bring just in order to fire the gun. Still, when the sh*t hits the fan, it would be easy for this mobile suit to just drop everything and run. Live to fight another day as the mantra goes.
The MG GM Sniper is selling for
2568 yen
at
Amiami
,
3500 yen
at
HobbyLink Japan
,
2800 yen
at
Hobby Search
Available at these Online Shops:
Related Products
Construction manual and color guide for the Master Grade RGM-79[G] GM Sniper was translated to English from the Japanese manual posted at
Dalong's Model Kit review site
. Comprehensive review of the RGM-79[G] GM Sniper can also found at
Dalong's
.