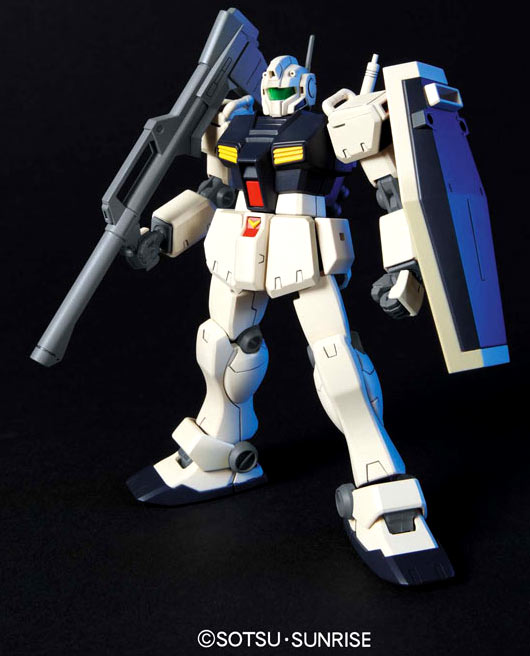 RGM-79C GM Type C Mass Production Mobile Suit as seen in Gundam 0083 Stardust Memory. There is actually a
Master Grade version of this available
if you prefer a bigger model kit to work on.
As a "newbie" plamodel kit fan I was always astounded with the reverence and esteem that some fans hold the "lowly" GM with. In a typical anime of the Gundam franchise, the GM or any other Cannon Fodder unit is eye candy to the fan as it gets seen being blown up so easily thereby satiating the need of the audience for some "action" sequence.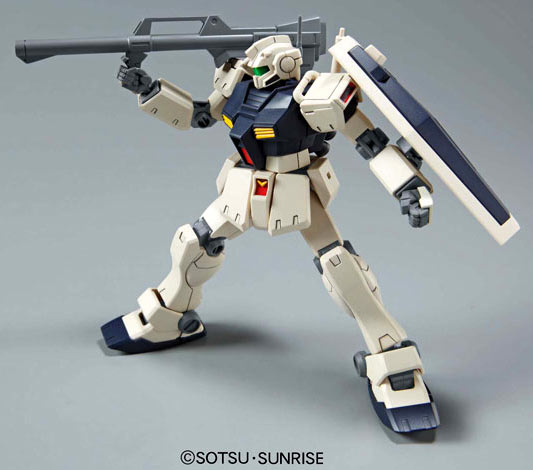 To those select plamodel builders however, the lowly GM (or any cannon fodder unit for that matter) is an integral part of the franchise. And they pay homage to it buying the kit and even going so far as to creating mods that would make you think that the lowly GM was the star of the show.
The HGUC RGM-79C GM Type C Mass Production is selling for
870 yen
at
Amiami
,
1200 yen
at
HobbyLink Japan
,
960 yen
at
Hobby Search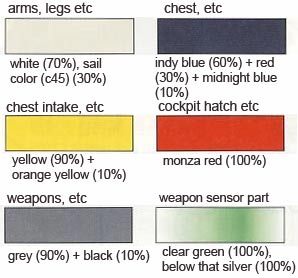 Construction Manual and Color Guide for the HGUC RGM-79C GM Type C was translated to English from the Japanese manual posted at
Dalong's Gunpla review site
.