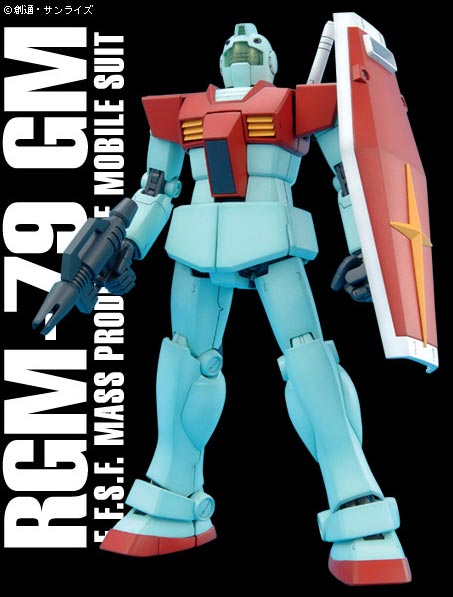 The venerable RGM-79 GM from Mobile Suit Gundam with a design that reflects the era it came from. Basically the late 70's when disco was still in, along with platform shoes, polyester and every conceivable piece of clothing was flared (pants to colars, etc). I remember the first time seeing this and wondering why it had the same green shade as a bathroom tile *snicker*
But enough with dissing the RGM-79 GM. This suit was what made victory over Zeon possible by the Earth Federation. Owing to its mass production and sheer power in numbers.
The Master Grade RGM-79 GM v2.0 is selling for
2568 yen
at
Amiami
,
2800 yen
at
HobbyLink Japan
,
2800 yen
at
Hobby Search
Available at these Online Shops:
Related Products
Construction Manual and Color Guide for the RGM-79 GM version 2.0 was translated to English from the Japanese Manual posted at
Dalong's Gunpla Review site
.