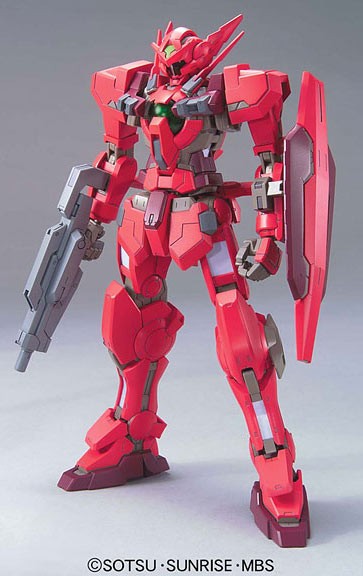 The 1/100 non grade Gundam Astraea Type F of Fon Spaak from the Gundam 00 side stories. Like the
Gundam Astraea of Ruido Resonance
, The Type F also serves as a test bed for Celestial Being to try out new technologies that they are developing for their frontline Gundams.
The side stories are a series of comics that further expand the Anno Domini Universe timeline that Gundam 00 resides in. Personally I prefer the Gundam 00 series over the others when it comes to the storyline, I think that it tackles more mature themes which shows that the Gundam franchise is growing up along with its original fanbase who are probably within the 30~50 age bracket... but yeah that's just me thinking again... hehehe
The 1/100 non-grade Astraea F Type is selling for
2054 yen
at
Amiami
,
2800 yen
at
Hobby Link Japan
,
2240 yen
at
Hobby Search
and
1959 yen
at
HWJapan
. 3rd party sellers over at Amazon are usually selling it for
$$$$
.
Available at these Online Shops:
Related Products
Construction Manual was translated to English from the Japanese manual posted at
Dalong
. Translated Color Guide of the 1/100 GNY-001F Gundam Astraea Type F can be found
here
.