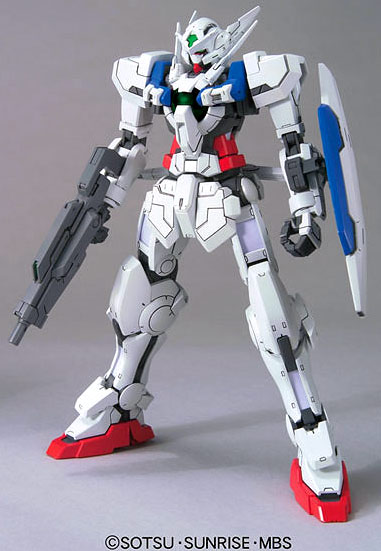 The GNY-001 Astraea from the Gundam 00 side stories that was piloted by Ruido Resonance. The Astraea serves as a test platform for Celestial Being in Gundam 00 anime series wherein they test technology and weapons that will eventually find their way in the main Gundam's when they start doing their armed intervention. The story of the Astraea happens a few years before season 1 of Gundam 00.
Ptolemaios
operator, Grace Feldt, in Gundam 00 Season 1 and 2 is actually the daughter of Ruido Resonance.
The selling price of the GNY-001 Gundam Astraea is
2054 yen
at
Amiami
,
2800 yen
at
Hobby Link Japan
,
1959 yen
at
HWJapan
and
2240 yen
at
Hobby Search
. 3rd party sellers over at Amazon are selling it for
$$$$
.
Available at these Online Shops:
Related Products
Construction manual translated to English from the original Japanese manual posted at
Dalong
. Translated Color Guide for the GNY-001 Gundam Astraea can be found
here
.