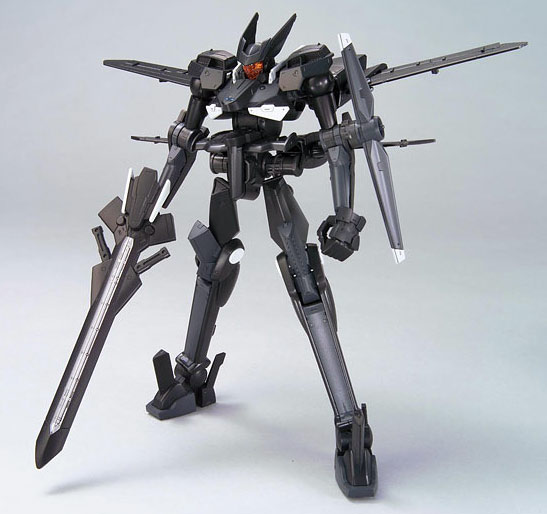 Update:
Translated Color Guide for the 1/100 Over Flag can be found
here
.
1/100 SVMS-010 Over Flag
of Graham, Daryl and Howard in Season 1 of Gundam 00. This beautiful mobile suit is classified as a mobile armor because it can transform to both fighter and robot mode. Therefore being able to take advantage of the benefits that each mode can bring in the battlefield.
The Over Flag is powered by a conventional engine but with the engine souped up, limiters removed and with a properly motivated pilot behind it, it can have a decent shot going up against a GN drive powered mobile suit. One of the GN Thrones found this out the hard way when it went up against Graham Aker who was seething with rage after the death of one of his teammates. Past info that I've written up about the SVMS-010 Over Flag you can find
here
.
Selling Price of the
1/100 SVMS-010 Over Flag
is
1613 yen
at
Amiami
.
1540 yen
at
HWJapan
,
2200 yen
at
Hobby Link Japan
and
2200 yen
at
Hobby Search
. At Amazon some 3rd party sellers are selling it for
$$$$
.
Available at these Online Shops:
Related Products
Construction Manual was translated to English from the original Japanese manual posted at
Dalong
. Color Guide for the Over Flag can be found
here
.