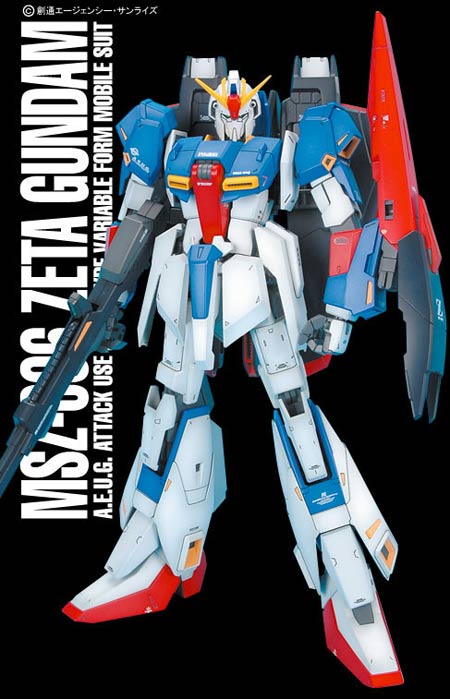 The titular Gundam of the Zeta Gundam series, the Zeta Gundam. Flown by Newtype Kamille Bidan, it's unique because it can transform to mobile armor mode. To be honest, I wasn't really blown away with the design of the Zeta Gundam, in fact, I was more impressed with the design of the
Rick Dias
. Judging from the colors listed in its color guide, no mixing is required if you are using Mr. Color type of paints because the colors are readily available. More translated color guides can be found
here
.
Here's the translated color guide for the
master grade Zeta Gundam
: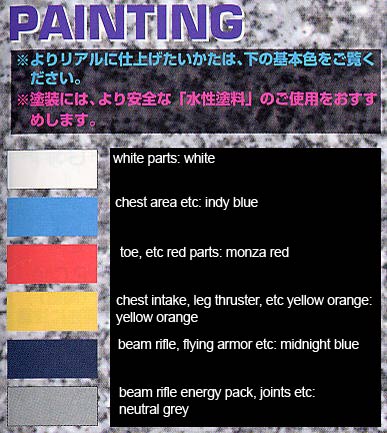 The yellow orange color indicated is equivalent to the C58 yellow orange if you are using Mr. Color paints. You just have to love these GSI Creos - Bandai color tie-ins... hehehe. I was thinking before of putting already the Mr. Color paint codes in the color guides, but I was worried that people might think that you can only properly paint the Gundam's using Mr. Color Paints.
Here's the color guide for the Perfect Grade Zeta Gundam:

Color Guides were taken from Hobby Search,
here
and
here
.