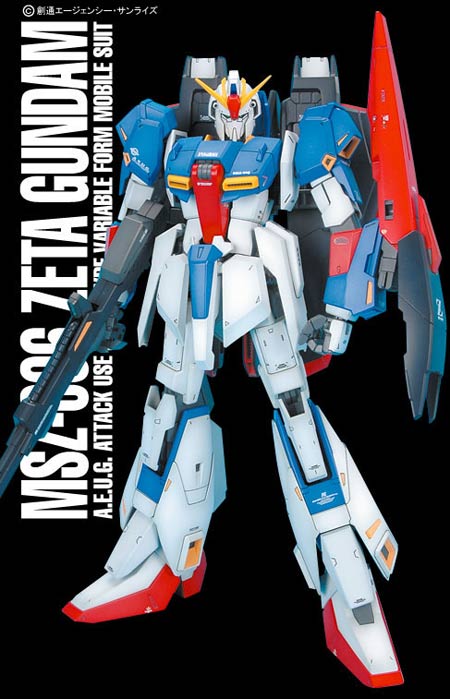 MSZ-006 Zeta Gundam
from the Zeta Gundam anime series that bore its name. The Zeta Gundam was flown by main protagonist Kamille Bidan in the said series. Prior to that he was flying the stolen Gundam Mk II which eventually went to Emma Sheen. The Zeta is unique because it can switch to a Mobile Armor form which gives it speed and maneuverability benefits.
Zeta Gundam was the follow up series to the original Mobile Suit Gundam. It featured some of the main characters in the said series in either full or cameo roles. The plotline however was different as the protagonists this time were a breakaway faction (AEUG) from the Earth Federation. Old foes also became allies as Char Aznable, in disguise as Quattro Bajeena, was fighting in behalf of AEUG and even together with old foe Amuro Ray.
Available at these Online Shops:
Related Products
Color Guide for the Zeta Gundam
can be found
here
. Manual was translated to English from the original Japanese manual posted over at
Dalong
.
The Zeta Gundam is selling for
3500 yen
at
HWJapan
,
5000 yen
at
HLJ
,
3600 yen
at
Amiami
and
5000 yen
at
Hobby Search