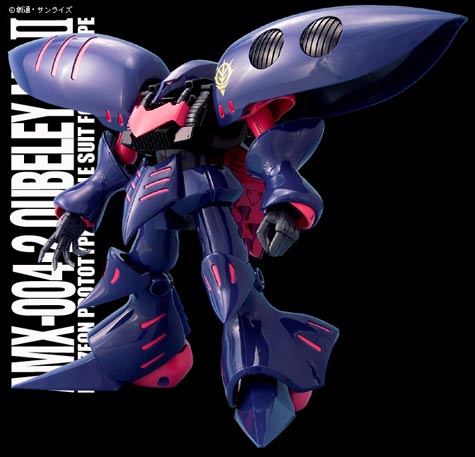 Gundam ZZ's Elpeo Puru's Qubeley has been given the Master Grade treatment by Bandai and was released just recently last month. I can't really say much about Elpeo Puru since I haven't watched Gundam ZZ yet. The first time I saw the Qubeley was in Gundam Zeta wherein it was piloted by Haman Karn of the Neo-Zeon.
From my understanding of the Qubeley, is that its instrumentation is modified to take into effect the abilities of New Types. That's why Haman Karn and other cyber new types are very adept in piloting it. Personally though I don't like the design of the Qubeley. I find it too bug like. I know that the Japanese are fond of bugs, with kids and adults taking them as pets. That exposure during childhood is probably why there is a hint of bug anatomy in some mecha design. In Japan there seems to be a rather lucrative market in bug collecting.
The translated color guide was taken from Hobby Search's product page of the
Qubeley Mk II
. The MG Qubeley Mk-II Elpeo Puru version is selling for
$$$$
at Amazon.
Available at these Online Shops:
Related Products