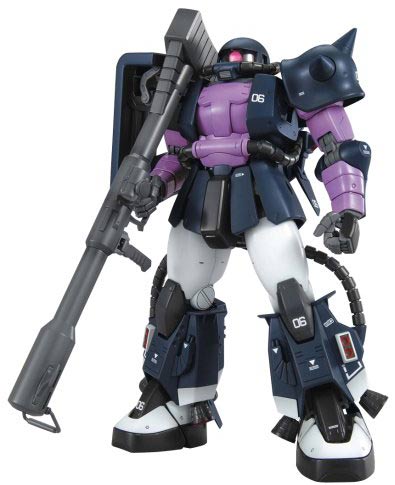 From the original Mobile Suit Gundam is the version 2
Master Grade
release of the Black Trinity's Zaku II by
Bandai
in 2008. The Black Trinity are a group of Zeon Ace pilots who are known for their vaunted Jetstream Attack to overcome their enemies. The Zaku II was where they earned their reputation. I much prefer them in their
Dom's
though.
Available at these Online Shops:
Related Products
The MG MS-06R-1A Zaku II Black Trinity v2.0 is selling for
$
at Amazon
Construction Manual & Color Guide
was translated to English from the Japanese manual posted at
Dalong's Gunpla & Model Kit Review site.
For the meaning of the symbols found in the model kit's manual, kindly refer to this
post
.