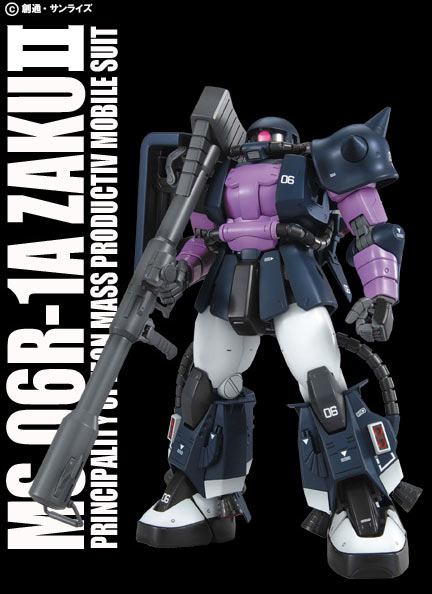 MG MS-06R-1A Zaku II ver 2.0 of the Black Tri-Star's
from the original Mobile Suit Gundam 0079 anime series' Mobile Suit Variations. Prior to moving to the
MS-09 Dom
, the Black Tristar's made their name flying the venerable Zaku I. The Black Tristars consisted of Zeon pilots Gaia, Ortega and Mash.
The three Zeon Aces were famous for their "Jet Stream Attack" where working as a team they overwhelmed their enemy with both ranged and melee attacks. Their jet stream attack however was no match for Amuro Ray's NewType abilities who easily defeated them in his RX-78-2 Gundam
The MG MS-06R-1A Zaku II ver 2.0 Black Tri-Star is selling for
4500 yen
at
HobbyLink Japan
,
3600 yen
at
Hobby Search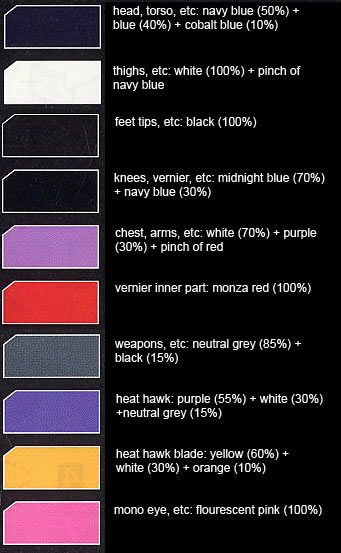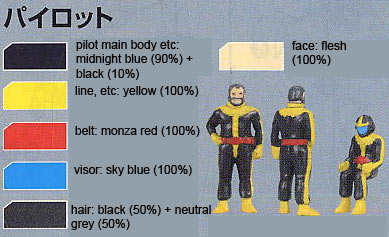 Color Guide for the MS-06R-1A Zaku II of the Black Tri-stars was translated to English from the Japanese Color Guide posted at
Hobby Search
. Great Review of this kit can be found at
Dalong's Gunpla Review site
. I didn't bother to translate the manual of this anymore since its contents are almost the same as the
Zaku II Shin Matsunaga's manual
.