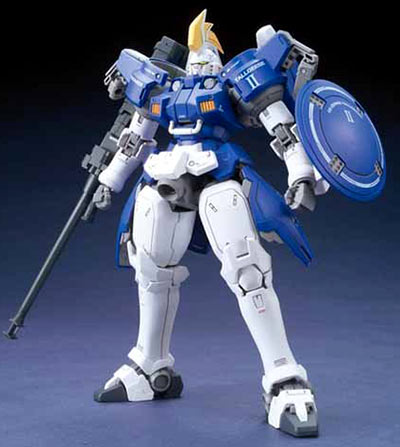 Released by
Bandai
as an exclusive release (which means that not all stores will carry this) was the 1/100
Master Grade
Tallgeese II of Treize Khushrenada from Gundam Wing. I'm officially out of the loop with regards to whats been happening in the Gundam modeling world, so when reader Mario sent this to me I initially thought this was a hoax...hehehe, I should really get my head above water often now.
The MG Tallgeese II is selling for
$
at Amazon,
$94.99
at the BigBadtoystore
According to Mario, there is only one page in the manual of the MG Tallgeese II that is different from that of the regular MG Tallgeese released by Bandai, you can check out that manual
here
. For the meaning of the symbols found in the model kit's manual, kindly refer to this
post
.

Available at these Online Shops:
Related Products