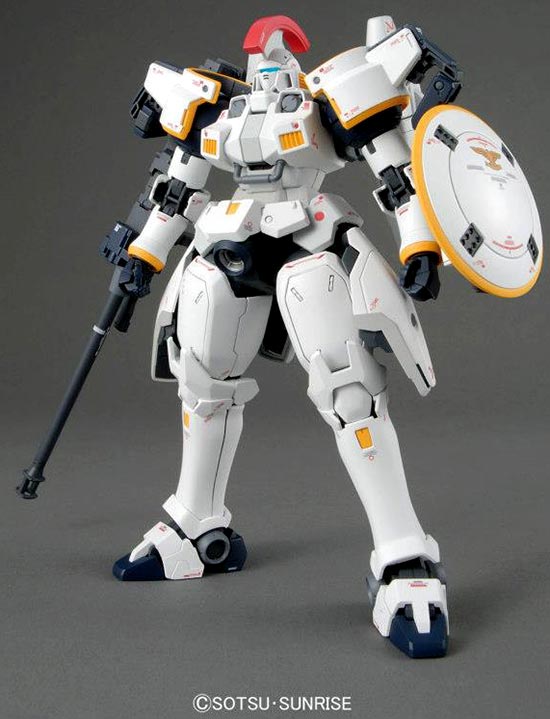 Released this month by Bandai was the much anticipated OZ-00MS Tallgeese from Gundam Wing as a 1/100 Master Grade model kit. Considering that this mecha has always been in the top list whenever Bandai conducts one of their surveys as to which mobile suit they want to be made into a Master Grade kit, its nice to see that Bandai gave the fans what they've always wanted.
The MG OZ-00MS Tallgeese is selling for
$$$
at Amazon,
2760 yen
at
Amiami
,
3040 yen
at
HobbyLink Japan
,
3230 yen
at
Hobby Search
The color guide provided by Bandai for the Tallgeese seems to be incomplete, as some of the grey parts found in the different locations of the fuselage and the joints don't seem to be covered by it. Not sure if adding just a bit of white or black from the existing colors to change the shade will be able to cover this misstep.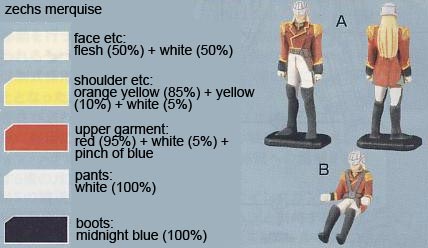 Construction Manual & Color Guide
of the 1/100 Master Grade Tallgeese was translated to English from the Japanese manual posted at
Dalong's Gunpla & Model Kit Review site.
For the meaning of the symbols found in the model kit's manual, kindly refer to this
reference post
.










Available at these Online Shops:
Related Products