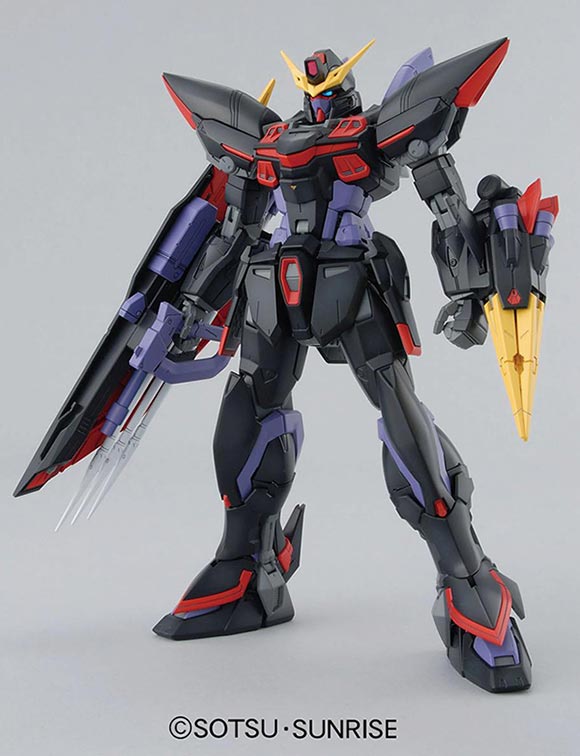 Nicol Amalfi's Blitz Gundam from
Gundam Seed
was recently released by
Bandai
as
1/100 Master Grade model kit
. The Blitz Gundam was stolen by a ZAFT commando unit, in which Nicol Amalfi was part of, from the Earth Federation's secret development site. The Blitz Gundam is unique because of the Mirage Colloid system that it employs that makes it invisible to detection.
In its stealth mode however, the Blitz Gundam is more vulnerable to attack as most of the systems of the Gundam are focused on keeping the Blitz invisible to detection. Least I forget, Nicol Amalfi is also a brilliant musician, as seen in the Gundam Seed anime *snicker*
The 1/100 MG Blitz Gundam from Gundam Seed is selling for
$
at Amazon,
3200 yen
at
HobbyLink Japan
,
3400 yen
at
Hobby Search
.
Available at these Online Shops:
Related Products
Construction Manual and Color Guide
was translated to English from the Japanese manual posted at
Dalong's Gunpla & Model Kit Review site
. For the meaning of the symbols found in the model kit's manual, kindly refer to this
older post
.