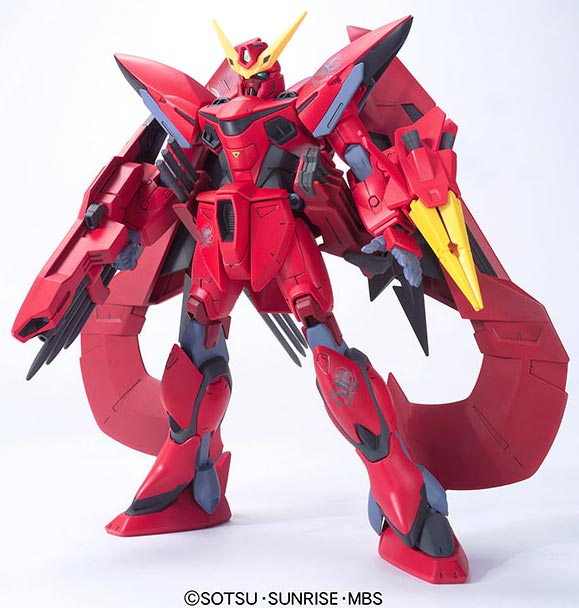 Lily Thevalley's
LN-GAT-X207 Nebula Blitz Gundam
operated by the group known as Librarian Works in the Gundam Seed Vs Astray manga series. This mobile suit is based off the Blitz Gundam operated by ZAFT soldier Nicol Amalfi in the original Gundam Seed anime series which in turn was stolen by him from the Earth Alliance.
The Nebula Blitz also adds the weapons system of the
Gundam Astray Gold Frame Amatsu
to its arsenal, specifically the backpack which posses the maganoikutachi and maganoshirahoko. Unique also to this mobile suit is the Mirage Colloid Teleport System that renders it invisible to detection systems.
The 1/100 Nebula Blitz Gundam is selling for
2051 yen
at
Amiami
,
2800 yen
at
Hobby Link Japan
,
1960 yen
at
HWJapan
.
Available at these Online Shops:
Related Products
Construction Manual for the 1/100 Nebula Blitz Gundam was translated to English from the Japanese manual posted at
Dalong
. Color Guide for the Nebula Blitz Gundam can be found
here
.