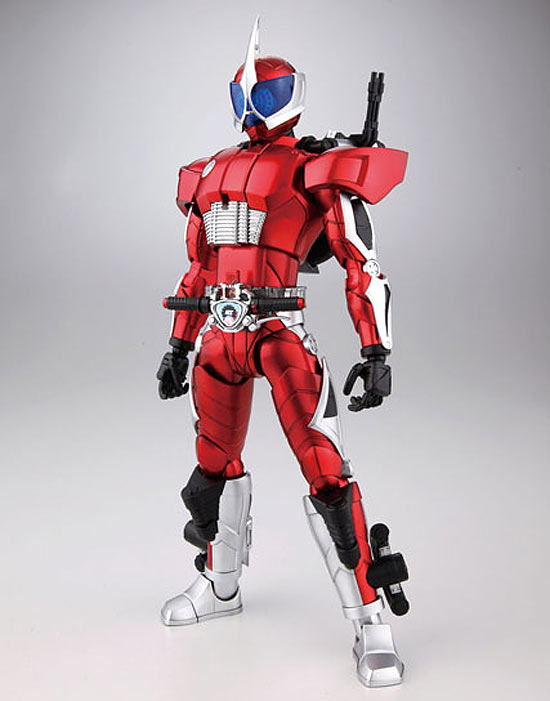 Released around March of this year was the Kamen Rider Accel figure as part of Bandai's MG Figurerise line of model kits. Kamen Rider Accel comes from the Kamen Rider W series of the long running Kamen Rider franchise. Aside from the hot metallic red color, the thing that really appeals to me with this action hero is his ability to transform into a bike. And kudos should also go to Bandai for having made a very accurate 1/8 model kit of Kamen Rider Accel in the form of this MG Figurerise rendition

The MG Figurerise Kamen Rider Accel is selling for 3280 yen at Amiami, 3600 yen at HobbyLink Japan, 3825 yen at Hobby Search.




Construction Manual and Color Guide for the MG Figurerise Kamen Rider Accel was translated to English from the Japanese Manual posted at Dalong's Gunpla and Model Kit Review site. For the meaning of the symbols found in the model kit manual, kindly refer to this older post.
















Paints Used & Paint Conversion Equivalents:
Disclaimer