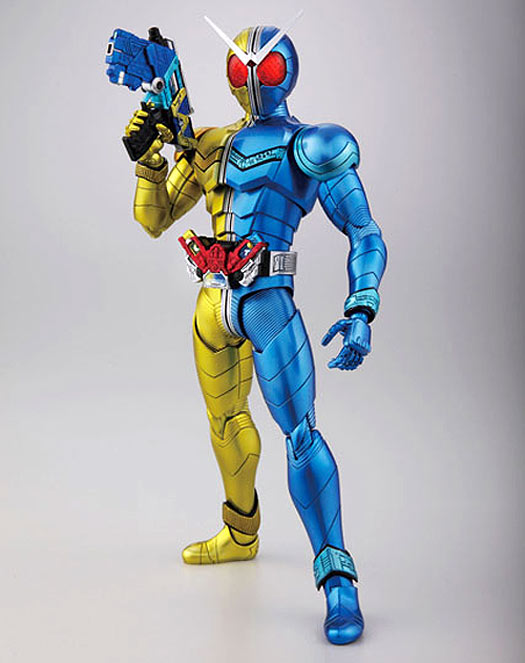 Another great MG Figurerise kit from Bandai, this time more of
Kamen Rider W (Double)
in the form of the Luna Trigger. Kamen literally means "mask" in Japanese, so putting it together you get Masked Rider and not Giant Grasshopper Rider because the creator based his mask on a grasshopper *snicker*
Like I mentioned before in this blog, toys are mental triggers for me that unlock old dormant and buried childhood memories in the inner recesses of my mind. By diving into the Kamen Rider W franchise I remembered a favorite Japanese live action series similar to the Kamen Rider that I liked very much. Like Kamen Rider they were two guys that merged to form a fighter plane and a tank, or something to that effect. What I remember was that the fighter plane would launch from the top of the tank and either one of them had those shark mouth logo's on it similar to those originated by the
P-40 WarHawk
in World War II. Now that's something to look into these coming days as I try to unearth further memories on that kernel of childhood memory.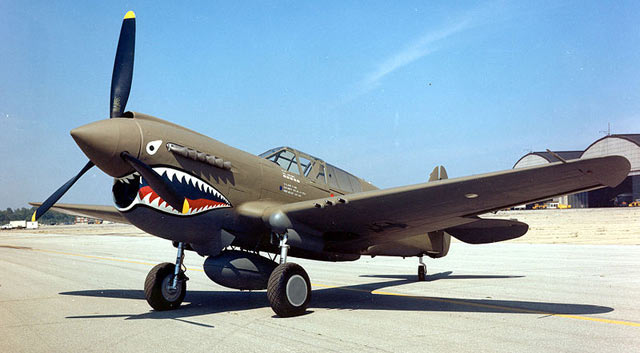 The 1/8 MG Figurerise Kamen Rider W Lunatrigger is selling for
2760 yen
at
Amiami
,
3040 yen
at
HobbyLink Japan
,
3230 yen
at
Hobby Search
.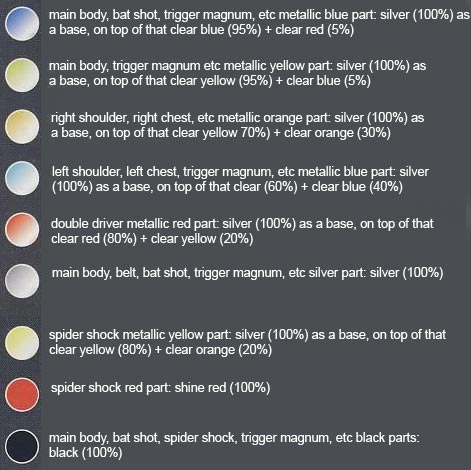 Color Guide & Construction Manual for the MG Figurerise Kamen Rider W (Double) Luna Trigger was translated to English from the Japanese manual posted at
Dalong's Model Kit Review site
.