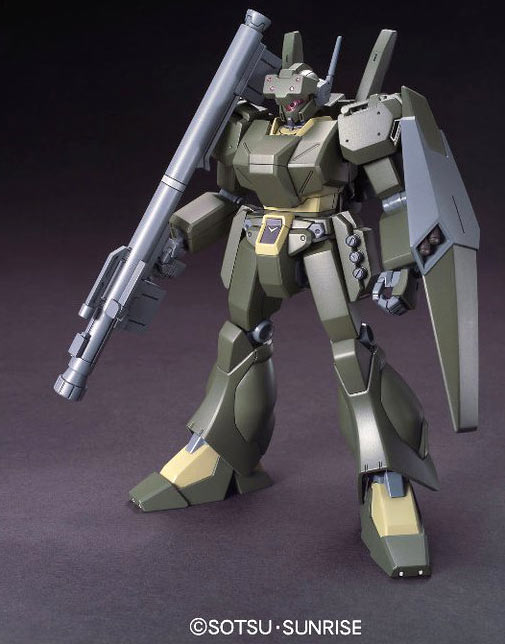 RGM-89De Jegan [Ecoas Type] from the 3rd Gundam Unicorn OVA episode. If you haven't watched it yet I'd suggest you do as its really a spectacle to watch. The Jegan Ecoas Type was part of the assault force that was tasked to retrieve the Gundam Unicorn piloted by Banagher Links from the hands of the Zeon Forces. Shoot!, hope I didn't spoil it for you.
Anyhoo, the Jegan had a short appearance in the episode but despite that, it merited a run in Bandai's model kit molding machines *snicker* Not that I'm complaining, because I've always loved the different variants that they put out of the Jegan.
The 1/144 High Grade RGM-89De Jegan [Ecoas Type] is seliing for
1170 yen
at
Amiami
,
1280 yen
at
HobbyLink Japan
,
1360 yen
at
Hobby Search
Available at these Online Shops:
Related Products
Construction Manual and Color Guide for the High Grade RGM-89De Jegan [Ecoas Type] was translated to English from the Japanese Manual posted at
Dalong' Gunpla Review site
.