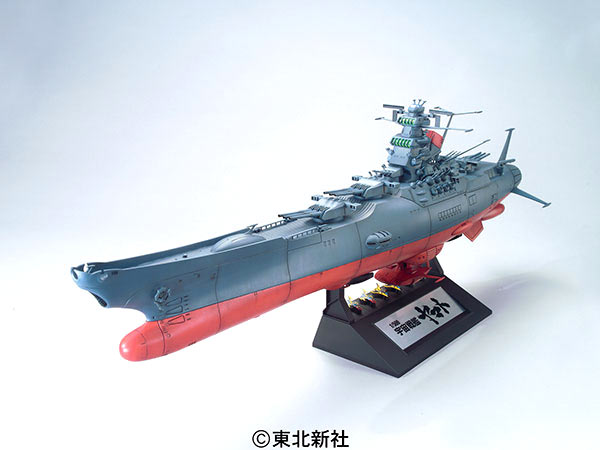 I remember watching the
Space Battleship Yamato anime series
when I was boy. At that time of course I saw the "Americanized" version which was titled
"StarBlazers"
.
The battleship Yamato is of course based off the real
battleship Yamato
that was a flagship of the Japanese Navy during the second world war. In what could be dubbed as a suicide mission, she was dispached to fight off the American naval forces in
Operation Ten-Go
. Unknown to the Japanese was that the Americans were already aware of the operation because they had previously decoded Japanese communications regarding the operation. With that information on hand, the Americans were able to sink her before she could accomplish her mission.
The 1/500 Space Battleship Yamato is selling for
$$$$
at Amazon,
4930 yen
at
Amiami
,
5440 yen
at
HobbyLink Japan
Available at these Online Shops:
Related Products
Color Guide and Manual for the 1/500 Space Battleship Yamato made by Bandai was translated to English from the Japanese manual posted at
Dalong's Gunpla Review site
.