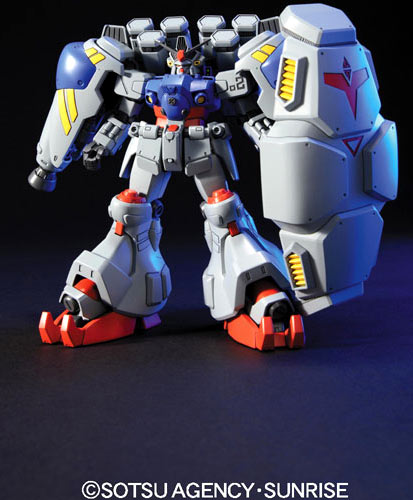 Anavel Gato's stolen RX-78GP02A Gundam GP02A (Type-MLRS) from the Gundam 0083 Stardust Memory OVA made into a 1/144 High Grade kit by Bandai.
The Multiple Launch Rocket System commonly seen in today's military that the Gundam GP02A configuration seems to be based on is usually deployed as rocket based artillery for ground troops. Firing either guided or unguided rockets. The tactical benefit that rocket pods deployed artillery has is that it allows for quick firing, take down and dispersion of the unit to prevent counter battery fire attacks from a rival artillery battery.
The High Grade RX-78GP02A Gundam GP02A (Type-MLRS) is selling for
2200 yen
at
HobbyLink Japan
,
1760 yen
at
Hobby Search
.
Available at these Online Shops:
Related Products
Construction Manual and Color Guide for the HG RX-78GP02A Gundam GP02A (Type-MLRS) was translated to English from the Japanese manual posted at
Dalong's Gunpla review site
. Comprehensive review of this model kit can also be found at
Dalong's