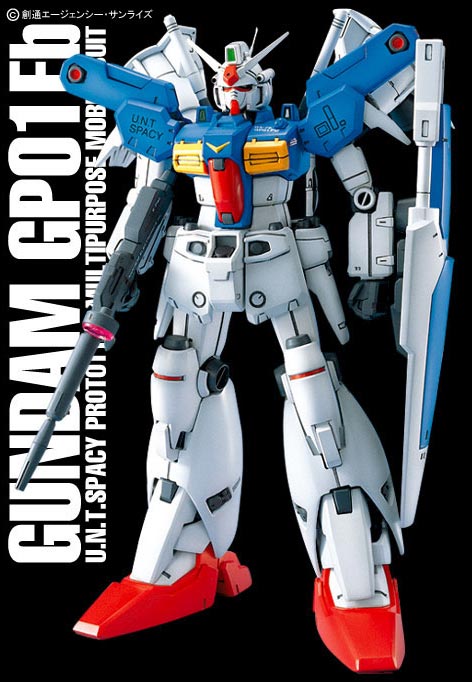 RX-78GP01FB Zephyranthes
from Mobile Suit Gundam 0083 Stardust Memory. This is the modified
RX-78GP01 Gundam Zephyranthes
of Kou Uraki.
After being damaged in outer space, the RX-78GP01 Gundam Zephyranthes was modified to this version. It differs from the original by being made more manueverable in an outer space environment.
The MG RX-78GP01FB Zephyranthes is selling for
3000 yen
at
HobbyLink Japan
,
2400 yen
at
Hobby Search
.
$$$
at Amazon 3rd party sellers.
Color Guide translated to English from the japanese color guide posted at
Hobby Search
. Great review of this Master Grade kit can be found at
Dalong's Gunpla Review site
.